Fitmate Fitness Tracker Z1 Product Review
Today consumers are showing interest in warables and Fitness Bands as they are very useful in daily life. A fitness tracker or a fitness band is the best smart device to track one's daily routines. Fitmate Z1 is a fitness band launched by UAE based company Zakk. The Fitmate Z1 is a unique fitness band available at low price. It's a power tool to track our daily routines and it is an Android wearable kind smart band. The band consists of TPU adjustable wristband and it's a light weight, and you can wear it comfortably while climbing or running.
Fitmate Fitness Tracker Z1 is Water/Sweat proof Smart Bracelet and it also acts as pedometer to monitor health parameters like steps, calories, distance and sleep. The band come with OLED screen clearly displays all the parameters with accurate details. The band will track our sports data while we are doing exercise using Fitmate or Zeroner application on your smarphone. You can download the fitmate app on both Android and ios platforms. The band also monitors your sleep and it can also wake you up by vibrating gently.  The entire tracked information can be synchronized and analyzed on your smartphone in the app. The niche performance and advanced smart features of fitmate will be a great companion to everyone to live a healthy life!
DESIGN:
The fitmate band material is skin friendly as it is made up of TPU high-grade material. The casing of the dial is polycarbonate which makes it much lighter. There is a brass button on the right side and it has the IP67 rating which is water and dust resistant. This particular model got a silicone band. The band has 0.91 inch OLED display which is bright and looking awesome.
The overall look is just amazing. However, it does perform some tasks of the smart band. The watch comes with a water proof design. The shape of the dial is a rectangle with customizable screen. The dimensions of the product are 46 x 18.7 x 7.9mm. The weight of the device is 55grams. More over the device is available in different trendy colors which a plus point.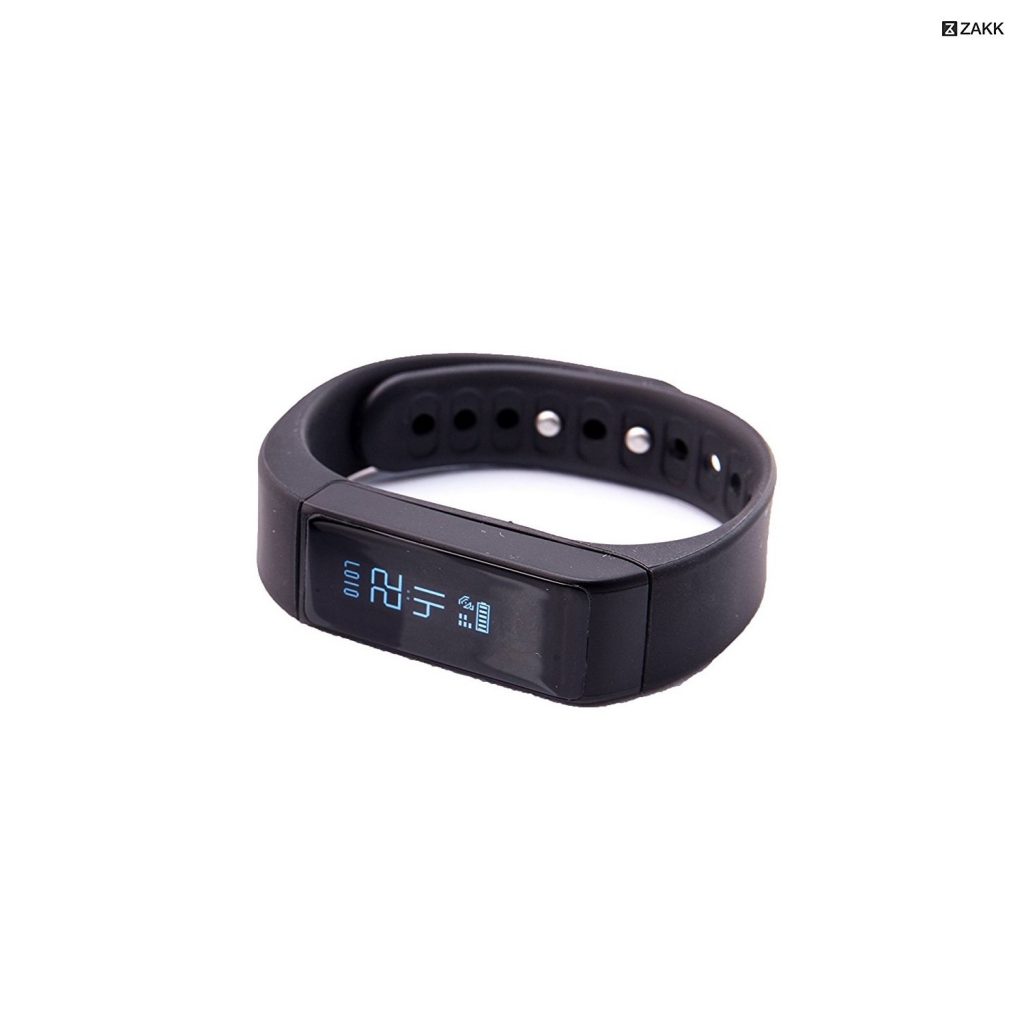 Display
The Fitmate fits comfortably around your wrist; allowing you to wear it all day and night and one can keep a track of their daily fitness level. You can take the Fitmate Z1 wherever you go. Fitmate Z1 smart wristband comes with 0.91 inch OLED screen which can display time, health parameters including steps, calories, distance quite clearly, Which is a high capacitive touch screen. The display resolution is 128 x 64 pixels. The smard band also displays date, Messages, Call ID, Notifications from Twitter, Facebook and Whatsappm Gmail can all be displayed on screen.
FEATURES:
The Fitmate Z1 smartband is a dust and water, resistant model. It's packed with a built in memory of 20MB. Accelerometer sensor is available. The band has a lithium ion battery which is rechargeable and it's provided with a Blue tooth, GPS connectivity. It is provided with Pace Alert, Vibration Alert. The battery life of the device is Up to 7 days with single charge. The Fitmate Z1 bears a 75mAh battery and can be charged at any computer or USB interface, making it convenient and efficient. Fitmate Z1 smart wristband has built-in apps, integrated bluetooth 4.0, 3d sensor, pc cloud service and will help people to improve their health.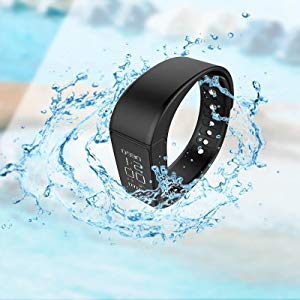 The Fitmate Z1 is an intelligent way to keep track of your steps, distance and calories burned. The Fitmate Z1 has a waterproof grade of IP65 so you can receive instant notifications anywhere, even underwater.
The Fitmate Z1 band consists of fitness features such as Activity tracker, steps, clock, distance covered, heart rate, sleep time, sleep quality, notifications, calories burned, and sedentary reminder and goal settings. The sensor is a 360 degrees motion sensor. It supports fitmate or Zeroner application.
Display Health Parameters: Display the time, steps, distance and calorie clearly with larger screen size
Snyc Sports Data: When bluetooth paired with your phone It gives you real-time assessment of your exercise throughout the day with the help of Apps Fitmate or Zeroner.
Sleep Monitoring: Accurately monitor total effective sleeping time and motions every night (including light sleep and deep sleep). The device also includes a silent, vibrating alarm making your wakeup call more peaceful.
Call / SMS Reminder: When you have calls or SMS, the health band will vibrate to remind you
Sedentary Reminder: Take a rest to avoid fatigue! Our smart Z1 fitness band has sedentary reminder function to keep fit!
SPECIFICATIONS:
Dimension: 46*18.7*7.9mm (case size)
Case material: Polycarbonate (PC)
Band Material: TPU high grade (skin friendly)
Button: Brass
IP rate: IP67 water resistant
Display: 0.91 OLED screen HD display,with high sensitive capacitive touch screen and high-response
Battery: 75 mAh Lithium-polymer battery
Product weight: 55g Compaitable with Android 4.3 above and iOS 7.0 above
WARRANTY:
The Fitmate Z1 warranty is 6 months from the manufacturer.
PERFORMANCE:
This is a stylish digital fitness smart band and it function as a health monitoring device by tracking your daily activity and sleep quality. You can monitor your sleep quality. Fitmate is the best way to achieve your daily work goals and it's a worth buying. The device is compatible with ios and Android which makes it more comfortable. Fimate packs some intense features and wakes up with the sweet vibration. It looks great and works flawlessly while calling and messaging.