Industry research across multiple counties cites how marketers are being tasked with increasing their production of content – or starting a content marketing strategy from scratch. Oftentimes, these marketers lack resources to launch their ambitious programs. A common complaint we hear from peers is that content can take a lot of their time to implement. Professionals at small companies or businesses located in emerging markets feel this challenge even more acutely. Where can they get started or what can be done to improve their process?
Luckily, implementing a content marketing strategy doesn't feel daunting when you have tools and templates that are easy to use. Here are some best SEO and Blogging tools/resources to be useful for bloggers and digital marketing enthusiasts.
SEO Tools:
Keyword Research
SEMRUSH is not a typical keyword research tool; it offers so much more than just researching keywords.Unlike other tools where you need to add seed keywords to start your research, here you just need to add your URL (or your competitor's URL) and it will show you all of the keywords that are ranking for that site.
The Google Keyword Planner tool is one of the most used and popular keyword research tools out there.The only reason for it being so popular is it's free and is directly integrated with Google AdWords.
Keyword Explorer provides accurate monthly search volume data, an idea of how difficult it will be to rank for your keyword, estimated click-through rate, and a score representing your potential to rank. It also suggests related keywords for you to research.
Ahrefs is one of the most popular keyword tool out there. What I really like about them is extensive detail including the keyword difficulty. Ahrefs uses clickstream data to also show how many clicks you will get from search engine.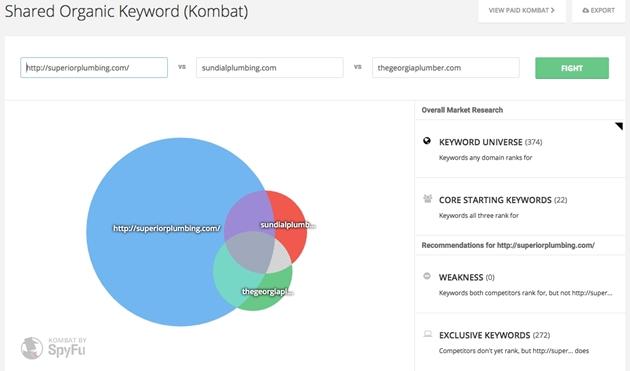 SpyFu is one of the best SEO optimization software products on the market. It's especially useful if you're trying to analyze and stay ahead of the competition in a tight niche.
WordTracker is used by small businesses to research keywords, build new links, and develop a strategic SEO platform.
If you are looking for one tool which is completely dedicated to Keyword research only, KWFinder is your best bet. They are new in the market yet they are one of the fastest growing SEO tool company.
You can Get a list of proven and profitable keywords that your competitors and niche leaders use to make it to the top positions in search results.
SE Ranking is an all-inclusive cloud-based SEO software which includes a powerful keyword suggestion/research tool that you can use to obtain a fantastic set of short tail and long tail keywords
LongTailPro is a cloud based software for keyword research and one of the most popular in this list.This is a paid keyword research tool which will help you find amazing keywords for your niche/ micro-niche  sites.
KeywordTool.io is the a free alternative to Google Keyword Planner and Ubersuggest. It uses Google's autocomplete feature to get over 750 long-tail keywords for any given query.
Get tons of keyword ideas for free with Übersuggest: suggest on steroids!
On-Page SEO and Technical SEO:
The Screaming Frog SEO Spider is a desktop program (PC or Mac) which crawls websites' links, images, CSS, script and apps from an SEO perspective.
WordPress has a plethora of SEO plugins, but YoastSEO is one of the most popular and favorite among the users. This is because it's super-easy to use, highly-effective, and most of its essential features are totally free.
All in One SEO Pack-WordPress Plugin
All in One SEO Pack to optimize your WordPress site for SEO. It's easy and works out of the box for beginners, and has advanced features and an API for developers
GTmetrix is a free tool that analyzes your page's speed performance. Using PageSpeed and YSlow, GTmetrix generates scores for your pages and offers actionable recommendations on how to fix them.
You can analyze the website with Semrush to find broken links, competitor links, link error and etc.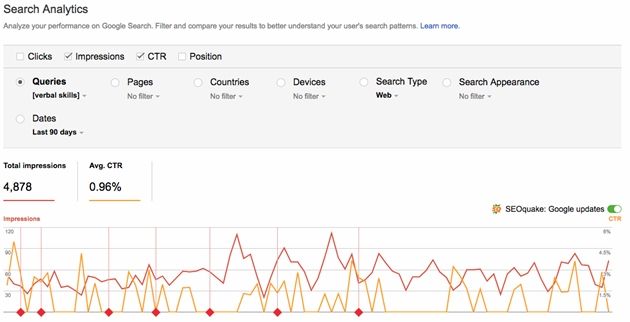 Google search console allows you optimize your site from Google's perspective. Apart from helping you create an XML sitemap and robots.txt file, It gives you a complete overview of your site from an SEO standpoint. Connect it to your Google Analytics account to get an even more in-depth SEO analysis.
A free web analytics tool by Google which helps you track the key content and performance metrics on your site.
SEO Monitor
SEO Monitor is the future of rank tracking.  It not only monitors your rankings, but also reveals all of the (not provided) keywords from Google Analytics. On top of that it will monitor your overall visibility in the search results for your chosen keywords daily which makes it easy to see if things are going in the right direction
SERPed
SERPed is a tool that aims to replace all of your SEO tools.
An advanced SEO tools suite with 45 powerful tools for keyword research, rank tracking, backlinks, site management, audit, & marketing reports.
SEOquake
SEOquake is a free plugin for browsers that provides you with key SEO metrics for a specific page, along with other useful tools such as SEO Audit and many others.
The SEO Quake chrome & firefox plugin is a mini version of SEMRush and lets you view all of a website's important metrics in just a few clicks.
Panguin tool
Think your traffic might have been affected by a Google Update?
Well, now there is a way to tell. The Panguin tool shows you when the last Panda or Penguin update was and if it correlates with your traffic statistics.
A free SEO tool to help you investigate whether you've been impacted by Google's algorithm updates. Technology brought to you by digital marketing agency Barracuda Digital.
DeepCrawl
Deepcrawl is the most comprehensive SEO crawler on the market. Search Marketers experience a multitude of technical SEO issues and challenges which DeepCrawl can help solve.
Wayback Machine
The Wayback Machine is a neat little tool for all SEOs. It's a free tool that allows you to see how a tool looked at any time in the past. What does that have to do with SEO? Let me tell you…
LinkMiner
LinkMiner is a broken link finder that was born out of frustration. Find competitors' backlinks you can replicate easily. We have more than 8 trillion backlinks in the database.
WikiGrabber
Wikipedia Link Building is an awesome tactic. And, WikiGrabber just made it a whole lot easier.
This browser-based tool lets you search specific terms and find dead links and missing citations that can help you: build authority, backlinks and traffic.
Seed Keywords
The Seed Keywords Engine is a new free tool to help you find valuable keywords. Where other tools suggest what people would search based on search data; Seed Keywords lets you ask people directly.
Bing Webmaster Tools
The Bing Webmaster tool runs in the same way as Google Webmaster tools and should be a part of an SEO's toolkit. This checklist helps you get started with the main functions in Bing Webmaster Tools, including verification and adding a sitemap.
URL Profiler
URLProfiler is a powerful tool that you can use for content audits, backlink audits, link prospecting, diagnosing SEO penalties, looking up social data, finding contact details & more.
It integrates with a range of tools like Majestic, Moz, Ahrefs, Google Analyitcs, Google Search Console, Copyscape, SEMRush & uClassify.
IPVanish
The IPVanish VPN service isn't strictly an SEO tool as it secures your connection & encrypts all of your browsing. But it does make it easy to spoof your location from nearly anywhere in the world with a swift click of the mouse.
Xenu Link Sleuth
Xenu Link Sleuth is one of the best free SEO tools to crawl your website for broken links.
Although it is a fairly basic tool, it is fast, easy to use and does exactly what it says on the tin with no fluff.
DripRevolution
Using the DripRevolution tool will fastrack not only the organic traffic coming to your website but also your ranking in the search engines through increasing your social signals.
Tweets, likes and shares are seen by search engines as a vote of trust. So social signals act like a human recommendation for your website.
Enterprise SEO Tools:
Many digital marketers and marketing agencies are now using some form of SEO Tools, be it free or paid, to help analyze and improve their SERP rankings. Here are some of the leading Enterprise SEO Tools you can use.
All in one SEO Software to increase revenue and transform your organic search performance. The Authoritas SEO platform is the easiest and most powerful solution to transform your organic search performance and increase revenues.
Botify gives SEO stakeholders the data, tools, and diagnostics necessary to create and maintain high quality digital assets for search engines and voice assistants.
BrightEdge is the leading SEO and content performance marketing platform, helping more than 1300 customers generate more organic traffic.
Get discovered online by customers who are looking to buy. Increase your marketing ROI with Conductor's content and SEO platform.
DemandMetrics (formerly GinzaMetrics)
Agile Marketing Software powered by 1000+ practical tools, templates, training courses and reports. Ideal for Marketing professionals and consultants.
Dragon Metrics is an SEO tool software platform offering rank tracking, onsite optimization, link management, keyword research tools, & more.
gShift (acquired by Mintent Software Corp)
gShift is an all-in-one SEO platform for social, content analytics, influencers and reporting platform that enables digital agencies and brand marketers to make better-informed, data-driven optimization decisions for ultimate discoverability.
The SEO platform of choice for Professional Marketers. Power your data-driven SEO, Content Marketing and Outreach Strategies with Linkdex.
Backed by the largest community of SEOs on the planet, Moz builds tools that make SEO, inbound marketing, link building, and content marketing easy.
Know your customers, your competitors, and the value of the opportunity with Pi's Digital Intelligence. Our family of SEO software makes it easy for your entire business to see the value in organic search data.
RankAbove's automated SEO solution employs proprietary, end-to-end technology, allowing you to maximize brand exposure and achieve quantifiable ROI.
Save time, money and frustration with online marketing reports that don't get easier than this. Send client reports for SEO, Social and PPC with Raven.
Rio SEO provides management and local search marketing solutions at a global scale with a full-service, customizable Open Local Platform.
The Searchmetrics Suite for enterprise companies is the global leader in SEO marketing and analytics, SEO optimization, social and content marketing.
SEMrush offers solutions for SEO, PPC, content, social media and competitive research. Trusted by over 3000000 marketers worldwide.
Scale Your SEO Beyond Human Capabilities with the All-In-One SEO Platform. Leverage the world's first AI-driven, enterprise SEO platform that delivers actionable insights faster than the speed of thought.
Growth hacking tool for SEO, PPC and content marketing. Smart and powerful tool for ✓ Backlinks Analysis ✓ Rank Tracking ✓ Keyword Research ✓ Competitor Analysis ✓ Site Audit.
The SISTRIX Toolbox is the premier tool used by SEO professionals. Data you love, from people you trust.
WebCEO is a cloud-based SEO platform with 15 pro-level SEO and marketing tools.
Social Media Marketing Tools:
Hootsuite is the leading social media dashboard. Manage multiple networks and profiles and measure your campaign results.
Buffer is an intuitive social media management platform trusted by brands, businesses, agencies, and individuals to help drive social media results.
With Post Planner to FIND, PLAN, & POST better content to boost your reach & social media engagement today.
Hashtagify.me is a free hashtag discovery tool that helps you identify the most popular hashtags used on Twitter & unearth the influencers.
WooBox is a social media engagement tool which allows you to create competitions and giveaways (such as photo contests, quizzes, etc.) on your social media accounts.
IFTTT stands for "It Not This, Then That" and is quickly gaining popularity among professional bloggers and marketers alike. The best part of IFTTT is that you can access all its features for free.
A popular URL shortener service with reporting capabilities. It's great for Twitter as it helps you get rid of those long, ugly URLs.
Memes are great for increasing engagement on social media. Meme Generator allows you to create your own memes to engage and entertain your social media audience.
Social Mention is a free platform that allows you to do real-time social media search and analysis
Enterprise social media management software that makes it easy for marketing & support teams to deliver the best customer experiences on social media.
Klout measures your social media influence through social media analytics and assigns you a Klout score between 1 to 100. It's also useful for finding influencers in any topic.
Storify is a social media service that allows you to create stories or timelines using content from social media channels like Facebook, Twitter, and Instagram.
Similar to Klout, Kred helps you boost your social media standing and connect with influencers.
Reach, engage, and listen to customers on Facebook, Twitter, and 23+ other social channels, all on one unified platform.
Backlink Checker Tools:
Ahrefs is one of the most popular keyword tool out there. What I really like about them is extensive detail including the keyword difficulty. Ahrefs uses clickstream data to also show how many clicks you will get from search engine.
SEMRUSH is not a typical keyword research tool; it offers so much more than just researching keywords.Unlike other tools where you need to add seed keywords to start your research, here you just need to add your URL (or your competitor's URL) and it will show you all of the keywords that are ranking for that site.
Majestic – Link intelligence tools for SEO and Internet PR and Marketing. Site Explorer shows inbound link and site summary data.
Link Building Tools:
Every other influencer outreach tool pales in comparison to Ninja Outreach. You can use Ninja Outreach to find influencers in your niche and then promote your content to them to earn precious, high-authority backlinks.
HARO makes it easy to get authority backlinks from sites such as FastCompany, Inc, Mashable, and Huffington Post. Sign up for HARO here, and you'll receive 3 emails/day from reporters looking for sources.
Business Development Tools:
FreshBooks is a cloud-based accounting system which allows you to create and send professional-looking invoices in a flash. Perfect for small businesses.
Cloud-based team collaboration tool which allows you to organize your team conversations in open channels. You can make a channel for a project, a topic, a team, etc.
PayPal is the faster, safer way to send money, make an online payment, receive money or set up a merchant account.
Verloop's Chatbots are the best way to generate leads, boost conversions and handle customer support queries. Verloop's bots can be built on Messenger, websites, in-app and more.
Use Tars to make Website and Facebook Messenger Chatbots.
Bidsketch proposal software lets you create, electronically sign, and track professional looking client proposals in 50% less time.
WiseStamp promises to help you maintain a dynamic and professional email signature. Find out if it delivers in this review.
A marketplace for entrepreneurs which offers exclusive discounts and lifetime subscriptions to marketing tools.
Book Like A Boss is an all-in-one scheduling platform for you to take appointments, sell your products/services, and manage your business
Productivity Tools:
A free project management app which helps you keep track of your work.
Organize notes, articles, documents, ideas, etc. using Evernote desktop or mobile app.
An easy-to-use calendar app from Google to organize your daily/weekly/monthly schedule.
Feedly is an RSS aggregator that makes it easy to stay up to date with your favorite blogs and websites.
A simple countdown timer to help you complete your tasks.
F.lux is a lifesaver if you suffer from insomnia or sleep problems. F.lux makes the color of your computer's display adapt to the time of day, warm at night and like sunlight during the day, allowing you to sleep better.
When it comes to collaboration, there is no better tool than Google Drive.
Use TinyPNG to compress your large png and jpeg files without compromising on image quality.
Design Tools:
Canva is a web-based design tool which allows you to create impressive graphics in all kinds of different formats (social media, infographics, email headers, etc).
PicMonkey is a free photo-editing app which allows you to add text, filter, and touch up your photos. It's also useful for creating collages.
Piktochart gives you the opportunity to easily and efficiently create high quality infographics.
Use Haiku Deck to build your next presentation 10x faster and more beautiful than other presentation tools.
Prezi, the presentation software that uses motion, zoom, and spatial relationships to bring your ideas to life and make you a great presenter.
With Pablo, you can create beautiful images easily to make your posts pop
Venngage is an online infographic maker which lets you easily create infographics from hundreds of predesigned templates.
Renderforest online logo maker helps you create your logo and branding guidance in minutes. They use machine learning algorithms to determine the best logo which is unique and impressive. Service is free to try.
You can create a logo and develop a unique brand identity in 5 minutes.
Get affordable custom logo designs for your business in just 48 Hours!
Content Creation Tools:
Content Writing Tools
Grammarly will make sure your messages, documents, and social media posts are clear, mistake-free, and impactful. It's also the only service of its kind that offers plagiarism detecting.
Hemingway App is free web-based tool which tests the readability of your content and suggests changes where your writing is too dense.
Content Outreach
Ninja Outreach is a blogger outreach software CRM perfect for influencer marketing. Empower your PR team to find and outreach to bloggers.
A simple and easy to use solution for cold emails. (Web App, Email, and Sales)
Content Creation
BuzzSumo is a paid tool that does something similar. The tool has a Question Analyzer where you can put in a topic and see the actual questions that people have asked related to that topic across forums and the Web
Answer the Public is a free tool that brings you all the questions that come from the autosuggest results in Google and Bing: "As you type you are presented with an aggregated view of the questions & therefore a hint of the motivations & emotions of the people behind each search query," the company states.
Outgrow is a content marketing tool which lets you create interactive calculators and quizzes to engage customers and boost lead generation for your business.
Free headline analyzer that will score your overall headline quality and rate its ability to result in social shares, increased traffic, and SEO value.
A free content marketing tool created by HubSpot to help you with ideas for your next blog post.
It's a great place to discover new ideas for blog posts and also to promote your own posts.
Growth Hackers is a vibrant community where you can network with marketing professionals from all around the world, find trending articles, and promote your content.
Convert your blog posts into visually appealing powerpoint presentations and upload them on SlideShare to reach an all new audience.
Feedly is a smart reader that connects you to the information you need to stay ahead of the next big trend in your industry
With Ubersuggest's free keyword tool you can generate unlimited amount of suggestions for free.
Curata's software enables marketers to scale content marketing to grow leads and revenue.
Uberflip is a cloud-based Content Experience Platform that lets businesses create remarkable content experiences for every stage of the buyer journey.
Email Marketing Tools:
AWeber provides email marketing software that include newsletters emailing, autoresponding, and RSS-to-email converting features.
Get the automations and email marketing tools you need to grow your blog and business
Drip will make you a better marketer with powerful, easy to use, email marketing automation tools that drive more sales
MailChimp provides marketing automation for e-commerce businesses. Send beautiful emails, connect your e-commerce store, advertise, and build your brand.
Stock Images:
Beautiful high quality free images and photos you can download and use for any project. No attribution required.
Pixabay offers Free Imageshigh quality photos, illustrations, and vector graphics.
Pexels offers Free stock photos
Explore the official iStock website for millions of exclusive, royalty-free, stock files.
Search high quality vector graphics, clipart, icons and photos for free.