5 Useful tips to make the best equity investments
Investment is very critical in a person's life. No matter whether you are a working professional or a pensioner your investments would certainly help you at some point of time. One of the best ways to invest your excess money is investment in equity related instruments like mutual funds, ordinary shares, preference shares etc. investment in  equity can be extremely rewarding when done in the right manner with patience. Of course, short-term investments in equity may not be as rewarding as the long-term ones but undoubtedly, they can be your financial strength for life. Below you will be able to find some useful tips to make your finances worthy through equity investments.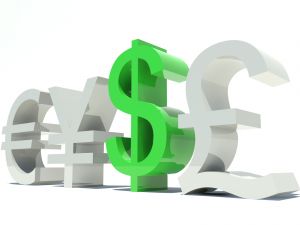 Make the right choice
When you are looking to invest in the shares of a company ensure that you do your homework before buying a chunk of shares of the company. You need to establish the working of the company and how good they are in managing their funds as it will help you determine the revenue you will be able to make using the company's equity related instruments.
Invest in mutual funds
Investing in mutual funds reduces your risk of loss largely. This way you would also be broaden your horizons of investments and end up spending less while initially investing. Mutual Funds also take the hassle out of constantly researching and tracking equities and are professionally managed thereby increasing the likelihood that your equity investments will provide better returns
Do not make emotional investments
As human beings, we are all prone to be emotionally attached to certain things. But for your own sake do not make any kind of equity investment in a company just because you love the products of that particular company or because your very close buddy or relative works there. Well your friend or relative may recommend the shares of that company because he works there and he may be getting it at a reasonably lesser cost due to his employment there. However, you need to ascertain if the investment in that company is worthy and if it is going to give you good returns. Only if you are completely convinced about the returns and the risk involved is less make the investment else stay away.
Spread your investment wings
When you make the equity, investment tries to branch out your investments in various markets and not to make cluster investments in the same market. This would reduce your risk of loss enormously when the markets crash. For example, if you have a certain number of shares in the manufacturing companies make your next set of investments in the gold market or food and beverages industries. This way even if there is a fall in the prices of shares of one sector the other sector is not going to be so adversely affected.
Become a student once again
There is no end to learning and when you want to have good returns through equity investments one of the best ways is to constantly read and learn about the markets. You have to be up to date about the happenings in the share market which would help you be your best judge to sell or buy more equity.
I hope that the above few tips would have given you an overview about dealing in equity. Use them when necessary and make the best of your investment in equity related instruments.
This article has been written by Ankit Agarwal who blogs about all things Personal Finance at Getting Money Wise