How to Set Up Your Home for the Fall Season
Autumn is almost here, so it's time to start thinking how you'll decorate. Of course, you could just let the season slip by without a single fall decoration, but as a fall lover, it's important to share these tips on how to beautify your home during one of the most beautiful times of year – especially if you live in New England.
Fall Colors to Keep in Mind
The first things you need to know are the colors of the fall season. These include:
Brown
Dark red
Orange
Yellow
You can also do shades of dark green, purple, etc. However, the four colors listed above are the essential.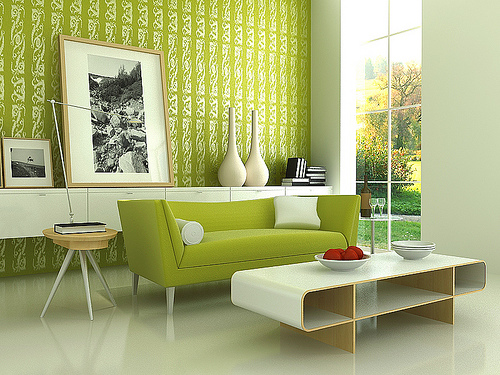 Fall Flowers You Must Have
The next thing you should know is that the flowers of the season are mums. Get ready to invest in some pretty orange, dark red, or yellow mums. They are beautiful when potted or planted in your flowerbeds. The awesome thing about them is that they are perennials, which means they will grow back annually. They'll also grow back larger – you can't beat that.
It's Time to Bring the Fall Farm Home
The best way to bring in the brown of the season is hay. Yes, it's perfectly acceptable to get bales of hay to place them in your front yard. Some people will place them near their mailbox, and others will put one on each side of the garage door. You can beautify the bales by placing potted mums on the top of them or get some dried corn stalks to stand behind it, which brings up another great decoration.
Accents Make the Home Cozy
Inside your house, you can change your tablecloth to a fall color identified above. You can also purchase accents such as small floral arrangements with fall colors. Some people will go all out and hang autumn garland around entryways. Some people will go as far as placing some of the decorations for the outdoors indoors. That means they bring in bales of hay and place them near a fireplace, or in the corner of a room.
Many people utilize open brown baskets, and place artificial fall leaves in them. They also use fall leaves delicately scattered on top of mantels, coffee tables and other surfaces.
An easy but dramatic change to the look of your home is changing the curtains you have up. If you have bright colored curtains during the summer, you might want to go ahead and replace them with a dark red, or a brown color. This will definitely bring out the feeling of fall.
Completing Your Fall Home Décor
To complete your fall decorating inside and out, consider buying a scented candle or room fresheners that smell like fall leaves, cinnamon, or pumpkin. These are all popular scents throughout the autumn season, which will make it easy to find in any home décor store.
Once you are done decorating, stand back to see how much you've accomplished. You'll be amazed at how beautiful your home looks inside and out, and you'll be able to fully embrace the time of year for all it provides.
Marcelina Hardy wrote this guest post. She resides in a downtown Austin residence and works in Austin real estate. She enjoys decorating her home for the autumn season because it's her favorite time of year since she used to live in Massachusetts, which was always beautiful with the changing leaves.