The Five Best-Value Smart TVs on the Market Today
Smart TVs are the next craze in the television world. While 3D is a nifty feature, it hasn't advanced the industry in the same way that Smart TVs have. With smarter televisions, consumers can finally consolidate screens: No more connecting PCs with clumsy cables to enjoy Netflix on the big screen.
Although Smart TVs are an incredible gadget, it's still important to be price-conscious. We've rounded up the top five Smart TVs on the market today in terms of value. They aren't necessarily the sets with the most rock-bottom prices, but instead are the sets that offer the best combinations of benefits and price.
40″ Samsung LED HDTV (UN40EH5300FXZA)
$729.99: Samsung is known for packing a lot of features into its products, and this 40″ set is no exception. For starters, it's a 40-inch set with a bright LED display. Naturally, it also provides access to the usual suite of smart TV services. However, Samsung has gone the extra mile by providing extras such as a Fitness app that offers workout tracking, and a kid-friendly app named Kids Story that recommends children's programming.
Really, the only downside of this set is that it doesn't support 3D content. However, the 3D hype has died down in recent months. For consumers who don't value 3D or can live without it, this Samsung set is a great value.
50″ Panasonic Viera 3D (TC-P50UT50)
$999.99: Panasonic's 50-inch entry into its popular Viera line-up is an alluring option. Coming in at just under $1,000, it's not the cheapest Smart TV on this list. However, consumers get a lot for their dollar: A 50-inch display, 3D capabilities including 2D-to-3D conversion and, of course, smart functions. This set includes access to popular Viera Connect features. Standbys such as Netflix, Pandora and YouTube are available, but so are more niche capabilities such as access to NBA programming and Picasa content.
Considering that some 50″ sets still sell for the same price point while lacking the smart functionality and 3D capabilities, this set is a great value to anyone wanting a centrepiece for their home theatre. There are few drawbacks to this set. It only has two HDMI ports, which might be a deal breaker for a minority of users. It also lacks Wi-Fi connectivity, so it must be plugged in using an Ethernet cable. If users can tolerate those minor drawbacks, then they can't go wrong this big-screen Smart TV.
22″ Philips 4000 Series (22PFL4907/F7)
$229.00: While Panasonic's Viera set focuses on delivering value in the home theatre, this entry-level set by Philips is more geared towards shoppers looking for a second TV or simply sticking to a budget. It features a crisp display with support for video and music streaming services, as well as social networks such as Facebook. With 3 HDMI ports and a USB port, owners won't have a problem connecting it to their existing gadgets.
At the $230 price point, some things do have to be left out. The refresh rate is only 60Hz, and the 720p display looks disappointing on paper when so many of today's sets support 1080p. These are easy imperfections to ignore on a 22-inch set, though. The 4000 series is a great fit for a college dorm room, office or bedroom.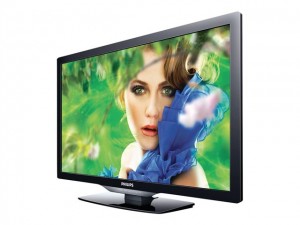 42″ Sharp AQUOS (LC-42LE540U)
$699.99: Like the Panasonic Viera, this AQUOS set by Sharp is another example of a flagship brand coming in at a bargain price. It features smart functions, a 42-inch display and a solid 120Hz refresh rate. Perhaps the most interesting part of this set, though, is AQUOS LINK. With AQUOS LINK, this set becomes even smarter by allowing the included remote to control a wide range of HDMI products. For movie fans, this means one less remote to keep track of. However, some users have complained about lag between the controller and the display, so gamers should be cautious prior to purchasing.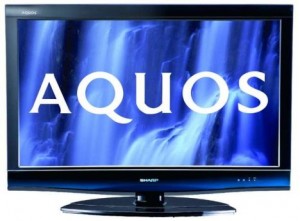 60″ Samsung Plasma 3D TV (PN60E550D1FXZA)
$1,299.99: While a $1,300 price tag doesn't typically scream "value," it does when the features of this set are taken into consideration. A 60″ screen with a 1080p display, an eye-popping 600Hz refresh rate, 3D capabilities, extended Smart TV capabilities… The list goes on and on. Consumers could easily spend twice as much on such a large display without getting all of the included features. The plasma display, as opposed to LED or another technology, is literally the only possible knock on this set. For just over a grand, buyers get a TV that can be the centre of their home theatre for the next five years or more.
If you're interested in buying a new TV, visit Richer Sounds – Experts in all things Hi-fi and electronics – and buy a Smart TV today.