Top 7 travel destinations in Latin America
Latin America covers a large portion of the Western Hemisphere, encompassing Central and South America. The area covers many different types of climates, from dusty lands to lush rain forests to even glacial areas in the far south. Because it encompasses such a wide area, there are several excellent travel destinations and a little something for everyone.
Buenos Aires
The capital of Argentina, Buenos Aires is a style and cultural centre for the country with a unique architectural style and a lot of high fashion. Additionally, Buenos Aires is known for its love of food and drink
Rio de Janeiro
Although it is best known for its Carnival celebrations, Rio is a city that offers something for everyone year-round. From white beaches and dips in warm, sparking ocean water to rain forests and a rocking nightlife, Rio is a popular destination that is made even more popular by the energy of its people.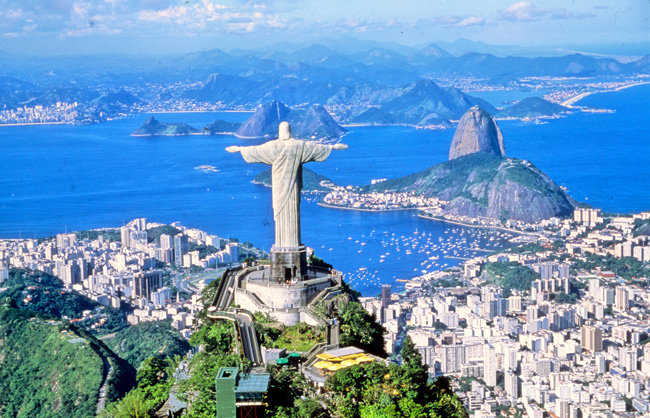 Caye Caulker, Belize
One of Latin America's best-kept secret, this beautiful coral reef island is not very well known but that just enhances its wonder. No cars are allowed on the island, and the only form of motorized transportation is golf carts. This island paradise is very laid back, and has some of the most beautiful white sand beaches you will find anywhere. If you find the need for something a bit more challenging, try wind surfing, sea kayaking lessons or one of the island's manatee tours.
The Galapagos Islands
Follow in Charles Darwin's footsteps and visit these islands known for their incredible diversity of animal life. For nature-lovers, this archipelago of islands near Ecuador is a must-see. Boat tours bring visitors close enough to get excellent views of the creatures living on the islands, and it's possible to snorkel with sea turtles and sea lions on your visit.
Patagonia
Patagonia is located on the southern tip of South America, and is known for its variety of areas to visit. You can see deserts, mountain ranges and glaciers. Wildlife lovers will be able to view penguins here and scholars of ancient history can find ten-thousand year old cave paintings.
Easter Island
Known for the mysterious statues of giant heads, known as the Moai, this island offers far more than its most famous features. Easter Island is also home to two beautiful volcanic craters, Rano Kau and Rano Raraku, as well as a high number of archaeological sites. The island is a bit out of the way, however, but the best place to book a flight to Easter Island is in Chile.
Machu Pichu
Located in Peru, this ancient city was once a stronghold of the Incan culture and one of their famous "lost cities." The city was discovered in 1911 and has been declared a World Heritage Site. Most people that visit this ancient city describe the experience as nothing short of magical.
Spanish is a very common language in Latin America, and this can present something of a language barrier to most travellers. For help with Spanish phrases for your holiday visit EVS Translations – specialising in Spanish translation.