5 Marketing Ways to Assure Business Traffic
Because of less access to budgetary resources, small businesses today face more marketing challenges than that of larger firms. However, there are still plenty of ways to promote any business. Companies have to select premier content marketing agency to promote online and to increase sales. Below are 5 marketing methods to assure business traffic.
1. Branding
Essentially, branding is what makes a company known, regardless of its size. Therefore, when small firms make the effort to brand themselves properly, they have just as good a chance as any to grow by leaps and bounds. Below is a process to consider.
A. Evaluate the target market. Determine what customers are looking for and where they are trying to find it. Then develop a strategy that consumers can relate to.
B. Work to establish the brand in the public eye. Review existing similar brands and study how they are being presented. Also take note of how the target market relates to them. Creates and isolate the things that your company offers that others do not. Focus on those things in developing the marketing strategy.
C. Review the existing perception of the company in the marketplace. Interview existing and prospective customers. Ascertain what the business strengths and weaknesses are. Find out: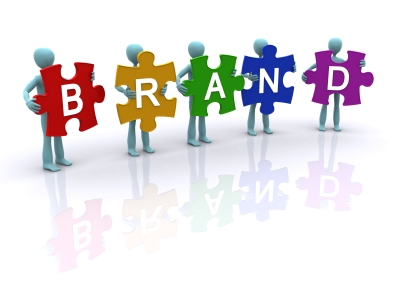 *What people honestly think about the company
*What consumers have heard
*What motivates or turns them away
Look at the data honestly and use negative feedback as an opportunity to correct adverse situations. Reach out to customers to correct any deficiencies. By analyzing the answers, the root cause of image problems may be found so that they can be redirected in a positive fashion.
2. Big Data
The digital age has brought about a great deal of information from a variety of sources. Each time a person does a search, tweets, sends an email, posts a blog, comments, uses a cell phone or credit card, shops online or updates their profile, they are leaving behind a digital footprint that provides information that can be used in numerous ways to market to them. Gather information that exists in big data outlets to use in marketing efforts, for example:
A. Social media sites
B. Climate information
C. Digital pictures and videos
D. Purchase transaction records
E. Cell phone GPS signals
3. Social Media
Some of the more practical ways that a small company can use social media outlets for marketing includes writing blogs, articles, comments and videos and posting this information through:
A. Facebook pages
B. Twitter announcements
C. LinkedIn networking
D. Youtube videos
E. Other social media networks
4. Traditional Advertising
Traditional marketing still provides a great deal of marketing opportunity for small businesses. Brochures, cards, direct mail and other printed materials offer an instant way to develop interest and recognition.
Signage is also a critical element that will draw more attention in public than just about any other method. Large signs, banners and storefront and real estate signs are essential to attract foot traffic. In fact, signage is so powerful that it is typically included in commercial real estate lease agreements.
5. Blended Marketing Strategies.
The most successful marketing strategies use a blended approach to take advantage of the best of both worlds. For example:
A. When literature is handed out, include the website URL on all materials
B. Invite prospects in person to sign up for emails and incentives
C. Market separately to existing customers using email and direct marketing
Essentially, since smaller companies have a much smaller budget to use in their marketing efforts, the classic advice to work smarter rather than harder applies to them even more so. Therefore, taking the time to develop the brand and paying mind to the latest on and offline marketing trends is what will ultimately attract the target audience desired, while establishing a stronger market profile.