8 Simple Ways to Piano Teaching
If you love music and have interest in Piano then here are some easy and effective ways to spread and share your knowledge.
Understand and learn the instrument: – Before you could start with piano teaching lessons, affirm that you have learnt the instrument well and have mastery over it. Most of the teachers are proficient with their craft and enjoy playing it.
Decide upon the details: – Before you contact to students it is important to chalk out some really important details. Decide upon how many lessons you want to teach in a week, how much you will charge and how long each session will be.
Mostly the lessons are 30 minutes long for beginners and to decide upon the price, find out the price charged by other piano lessons teachers in the area around. Make sure that the price you charge is not higher than other experienced players. You are a beginner, so avoid overpricing your skills.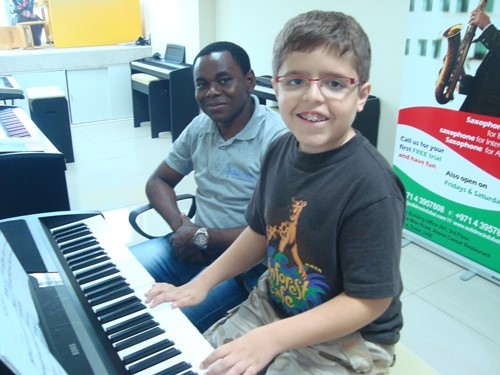 Moreover when you are deciding upon the length of piano lessons and weekly hours devoted, do consider the time commitments of your students too. Whether your students are working professionals or in college, you need to plan your teaching schedules as per them. Make sure you leave time for lunch and dinner.
Decide where you will have your lessons: – You can arrange training lessons at your own house or at your students' house. If you plan to travel to students' place ensure that you don't waste much time in commuting. The place you choose should be peaceful and comfortable so that teaching lessons is not difficult.
How to find Students: – You can start with social media platform. Post ads on different networking sites you access. Make use of newspaper, handout fliers in your society you live in. If you have a community center, ask for a music program which you could join in. It gives you credibility. Moreover visit music stores, you can find several music aspirants here.
Plan your teaching lessons: – Once you have found your first student and have planned your session, contemplate over how will you start and what will you teach.
Primarily introduce yourself and ask some basic questions. Find out whether your students have played piano ever before or it's there first time.
You can ask them to play a simple piece. It will help you to determine their level of learning and accordingly you can help them to groom.
Encourage your students: – Learning any musical instrument is not easy. It requires efforts and patience. So ensure that you motivate your students often. Tell them when they have improved and offer productive criticism only. This keeps their morale high and inspires them.
Invest in professional development: – There is no age to learning. You can always invest in private lessons from teachers who are more experienced than you. Reading music teaching literature, , practicing and learning repertoire, attending concerts or browsing internet for drawing ideas are few best things you can try to improvise your skills. Don't forget a good teacher is also a good student.
Reward system: – This is a unique and interesting way to keep student's motivation level high. Involve rewarding system.  You can offer candies, pen, and toys whenever students accomplish the set goals and perform beyond expectations.