Cancun – A Travel and Convention Hotspot
Regular tourists and public generally perceive Cancun as a beach and party destination. In fact for many in U.S. Cancun is famous for Spring breakers where students from states comes and party in resorts, hotels and beaches of Cancun.
For people with a pulse on business, Cancun is the new hotspot for convention and meetings in North America. Cancun has already hosted many summits successfully where world leaders from all over the globe participated. Cancun is fasting cementing its place as "the convention destination'.
If you think for a while, it will be very apparent why Cancun is touted the next convention and travel hub. Cancun has always been the go to place for fun and party involving sun and sand. Cancun is just as developed as any US city only more beautiful. The city has been developed with tourism in mind. It was conceived as such and hence the entire infrastructure has been put in place for tourism related activities.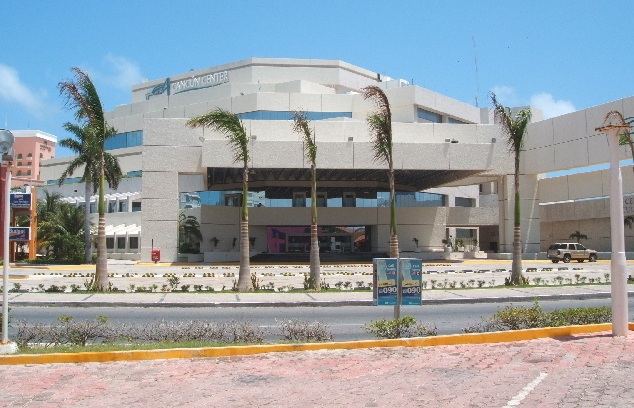 Cancun has an International Airport which receives flights from US, Canada and other major destinations in the world. Cancun has many other smaller destinations nearby such as Playa del Carmen, Tulum, Akumal and many more. Due to this reason, whoever wants to visit these regions first need to come to Cancun.Cancun International Airport has transformed Cancun from being just a tourist destination to a main entry point to Mexico.
With a gamut of mega resorts, high end restaurants, easy connectivity and an excellent road network, it was only a matter of time before Cancun will start welcoming tourists in form of business travellers who come here for convention, meeting and conferences. Cancun is a perfect choice because after serious work, white beaches of Cancun provide a pleasant and much needed break.
With increasing popularity Cancun also developed ultra-modern convention centers capable of hosting vast conferences and summits. One of them is Cancun Center which is ideally located in the heart of the famous Cancun Hotel Zone (Cancun ZonaHotelera).  The convention center has been recently upgraded according to world standard. It has 13 column free salons which can be divided into 37 spaces. All modern facilities such as Wi-Fi connectivity across the center, T1 Lines for voice and data transmission and digital switchboard lines.Exhibition space is spread over two floors with a total space of a whopping 152,852 square feet! The center is capable of hosting events of largest scale and size.
Cancunmesse is another exhibition center which is the largest one in Latin America. It had hosted a very prestigious United Nations Framework Convention on Climate Change and the Kyoto Protocol which stamped Cancun's credentials as one of the best convention cities in the world.
Cancunmesse has facilities which match the best in the business. It is suitable for hosting exhibitions, conferences, trade fairs, shows and cultural events. It is located just 10 miles from the international Airport and is spread over 42 acres. Concourses totaling 215,000 squarefeet of covered space and more than 87,000 square feet of outdoor space make it for exhibitions of any size.
These are just 2 of the many such centers and hotels which provide for meeting venues big and small. But what is true is that Cancun is emerging as the global travel and convention hub, It has certainly become the beacon of Latin America and will only stronger in the years to come.